Not the sports kind – the electrical kind.
I was finally at the point where we could begin with the electrical installation on the 2nd floor. And I say we, because I am working on this with my favorite electrician: Percy!
What are home runs?
Home runs are the EMT conduit-runs that lead from the circuit breaker panel and feed the various circuits in the building/apartment. Each home run can carry up to six circuits. The maximum number of circuits is limited by the nine wires that are allowed (by Chicago code) in the conduit. Six circuits per home run assumes that each pair of circuits (hot wires) share one neutral wire.
In order to determine the number of home runs needed, we have to develop an electrical layout that determines the amount of circuits across the apartment. This exercise is basically identical to what we did on the first floor, and you can read more about that effort here and here.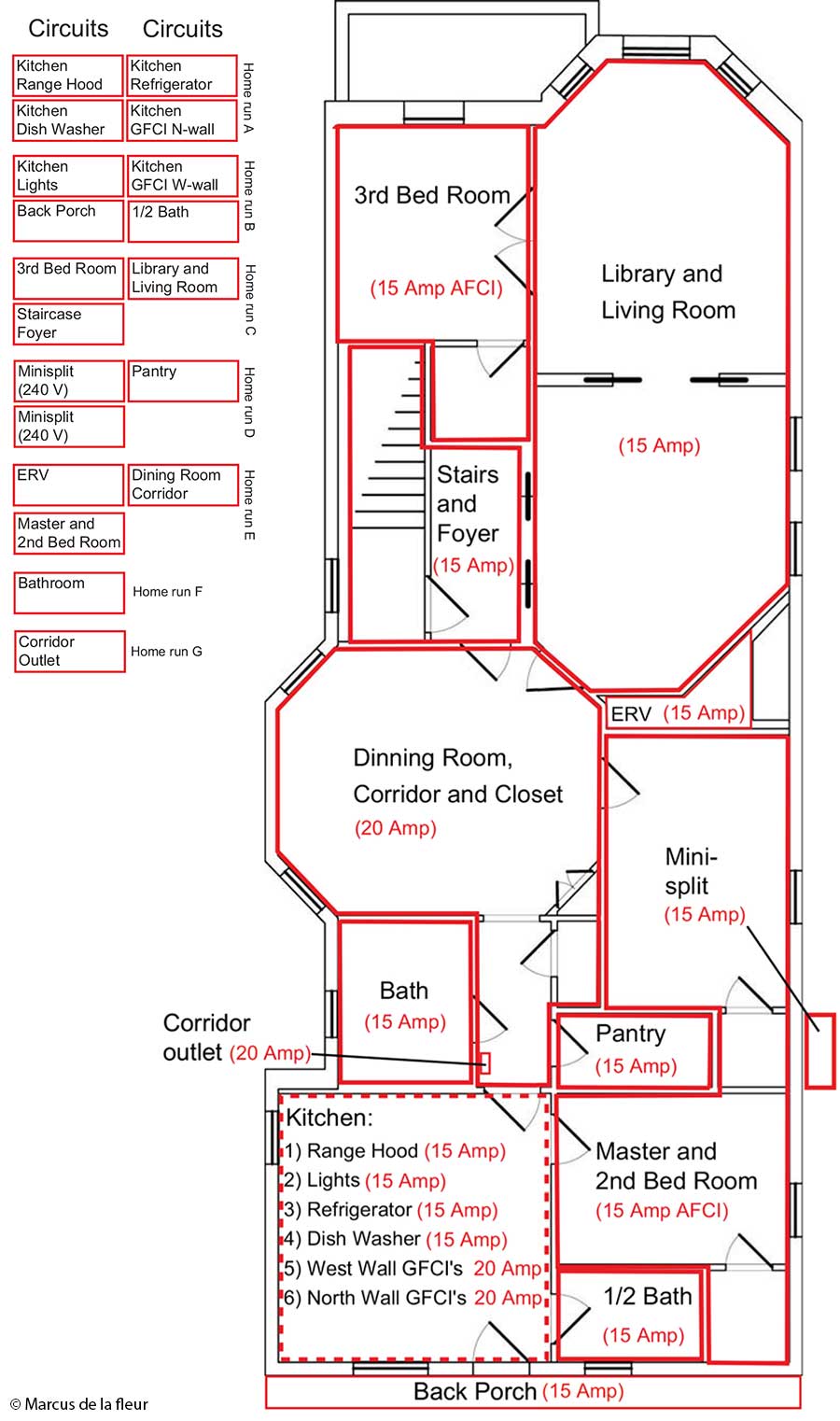 I ended up with 18 circuits distributed over seven home runs. Our goal was to allow for some redundancy. In other words, we never put the maximum amount of circuits into any home run in case I need to add another circuit at a later time.
We used ½ inch and ¾ inch EMT conduit for the home runs. The ¾ inch conduit was used for the longer home runs to make pulling the wires easier, whereas the ½ conduit was used for the shorter home runs.
Related posts: