It was nice that our roofing crew took care of the roof tear off. That gave me the space and time to focus on the little side projects, like the roofing vents.
Let's start with the main roofing vent, or the main drain-waste-vent (DWV) stack, if you want to call it that. It services the laundry room, main bathrooms, and kitchens.
Back in 2011 we decided to slightly rearrange the bathrooms. That meant we had to move the main vent stack over by about four feet in the plumbing wall.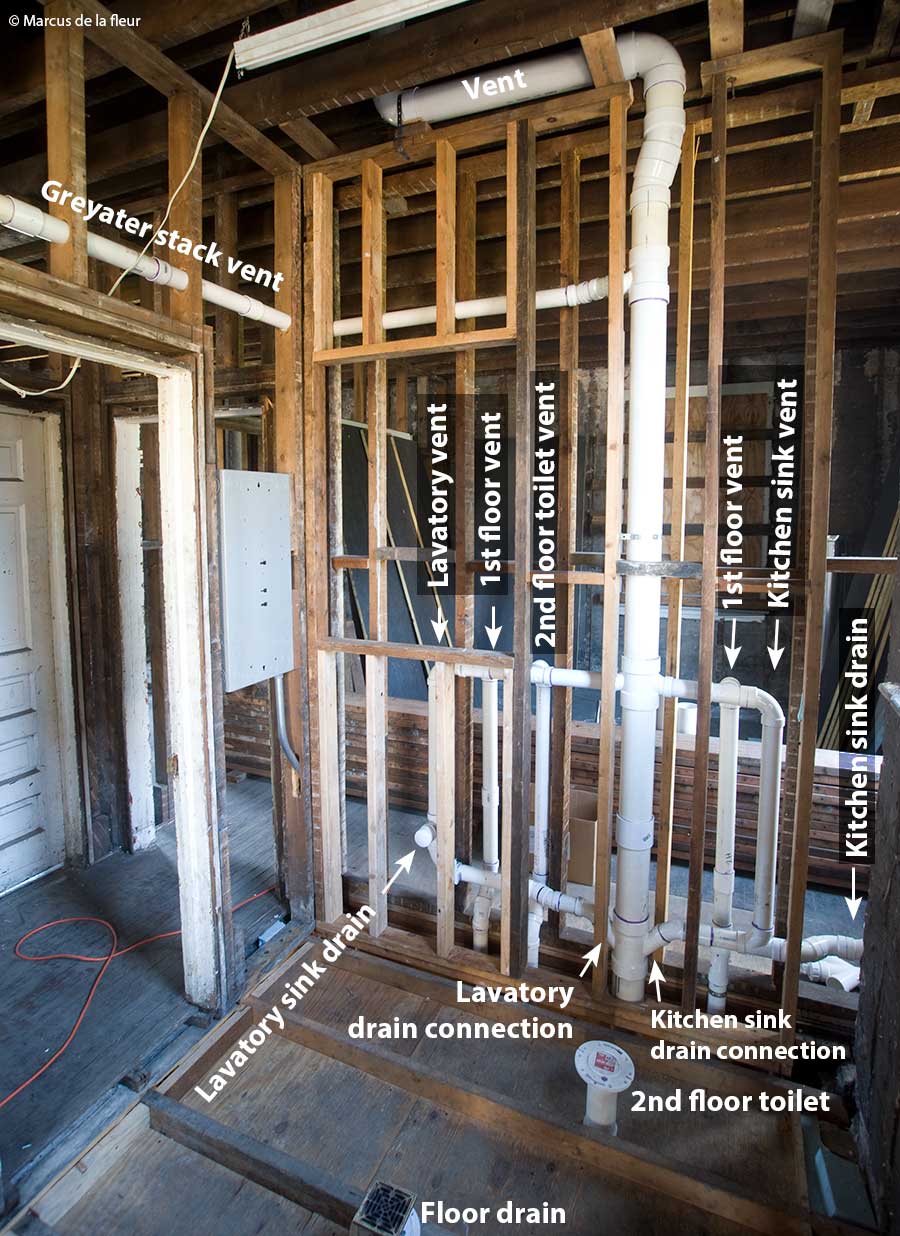 Rather than punching a new hole into the roof to surface the vent stack, I put a kick into the stack right under the roof so that I could surface it through the existing hole of the old vent stack.
That was meant as a temporary solution, and now was the time to discharge the temporary and build the permanent.
With the roof torn off, it was easy to cut out the temporary stack. We abandoned the awkward kick right under the roof and filled it with insulation. We cut a new hole that was centered right over the main DWV stack and reconnected it. This way the stack runs in a straight line from the basement slab to the roof – the way it should be.
And then there was the need for a whole new vent stack, which services the 2nd bathroom on the 1st and 2nd floors. We again cut a hole that was centered right over the stack and connected it.
These are the kind of connections you want to do while you are re-roofing. This way the roof penetrations become part of the waterproofing system, rather than another patch to your roof.
Related posts: