I talked about installing the insulation on the roof deck in a previous post. There was one small but significant trailing task that I could not ignore.
Our two layers of 1 ½ inch of polyiso were contained around the edges by the parapet. The exception was the lower roof end, where the main roof transitions to the back porch roof. Not only was there nothing to contain the insulation, but I had a small drop between the two roofs.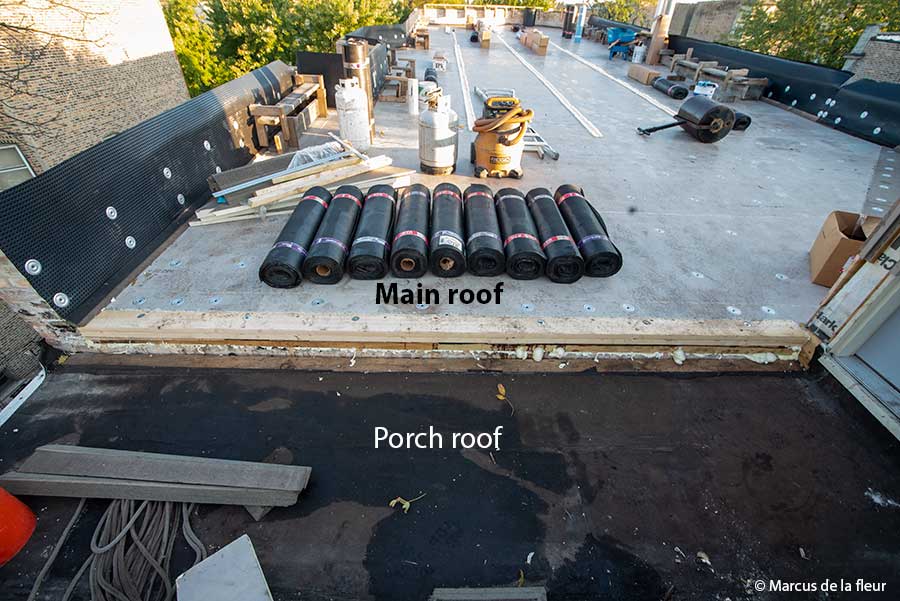 Bringing the insulation all the way up to the main roof edge did not seem a good idea. That edge acts like a step each time someone accesses the roof. Although the polyiso boards were pretty ridgid, they are not a material that's suitable for steps.
The solution: Take two 2 x 8 joists, lay them flat on the roof edge so that they come up to the same height as the insulation, just as we did with the solar blocking installation. And we anchored the two 2 x 8's into the masonry wall below. We referred to this assembly as the roof end blocking.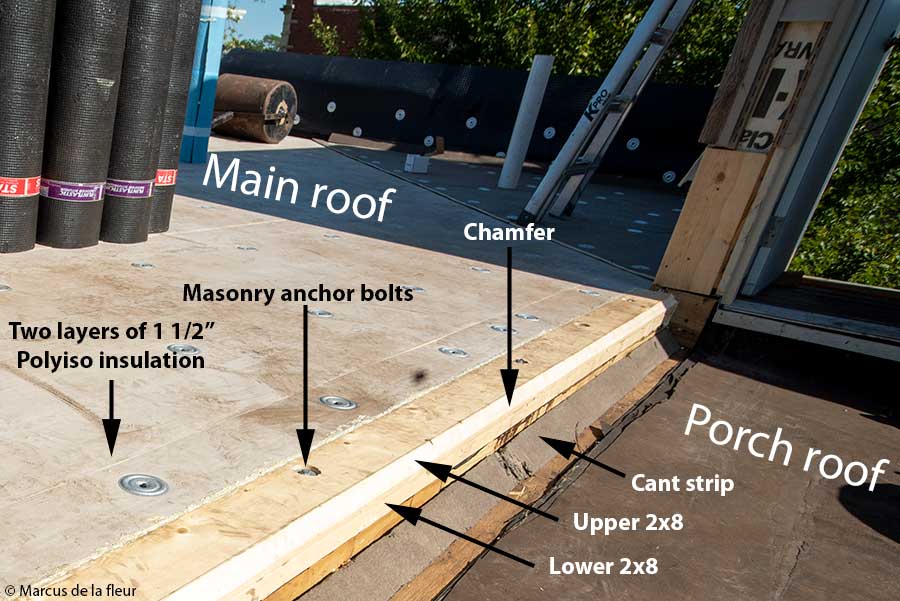 Hard 90 degree turns on roofing membranes are not recommended. They are subject to material fatigue and failure. That is why our roofer Pablo used a cant strip all the way around the parapet edges. Rather than folding the membrane up once at 90 degrees, we were folding it up twice at 45 degrees over the cant strip.
We used the same principle for the edge of the roof end blocking. I took the circular saw to the upper 2 x 8 and cut a chamfer to it. This way we can carefully apply the roofing membrane over the edge with two 45 degree folds.
This is all we could do at this point. But we needed to install another roof end blocking over this first one. More about that later.
Related posts: