We pulled all the wires, but I was still left with a messy spaghetti bowl at the breaker panel. What looked like a bad hair day needed some serious combing.
Percy, our electrician, was an excellent mentor, so I got a shot at untangling the wires and connecting them to the breakers and bus bar.
Two elements made this task straightforward:
Have a plan
Before we started with the electrical installation, we had laid out the number of circuits we need across the apartment, which also helped us to plan the home runs from the breaker panel.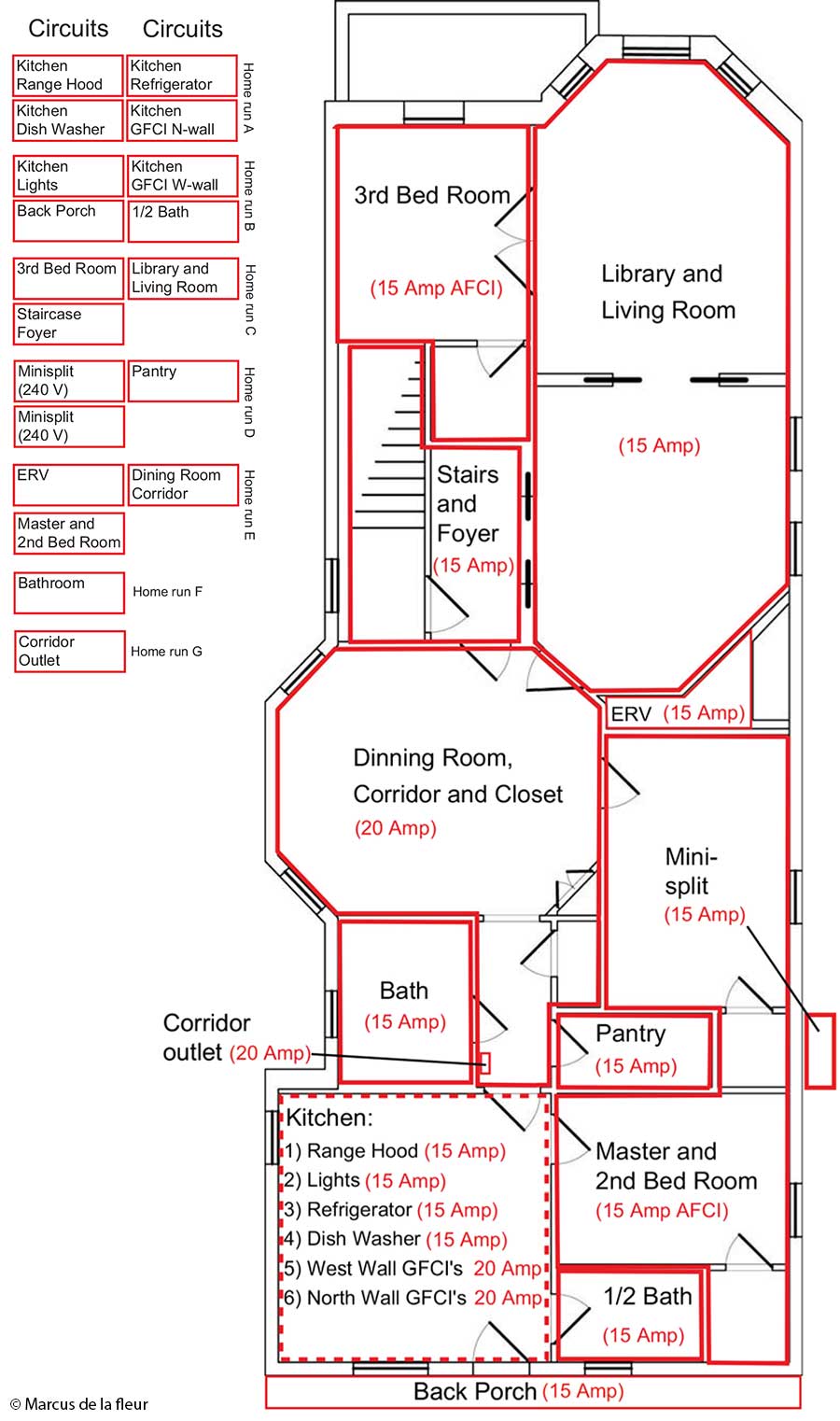 Good labeling
Having a good wire labeling strategy was more than half the battle. It eliminated the guesswork on what wire to connect to which breaker. It also allowed us to trace wires from the breaker panel back to the point of use.
If done correctly, wiring the breaker panel can substantially help with EMF (Electric and Magnetic Fields) management. The key is to run the hot and neutral wire of a circuit next to each other for as long as possible. I accomplished that by connecting the neutral wire to the bus port closest to the breaker. You can read more about this best practice and EMF in one of my previous posts.
Related posts: