Did you notice that jumbo ice cubes for cocktails are all the rage? How about a 250 gallon mega ice cube? That would be my full rain barrel frozen solid.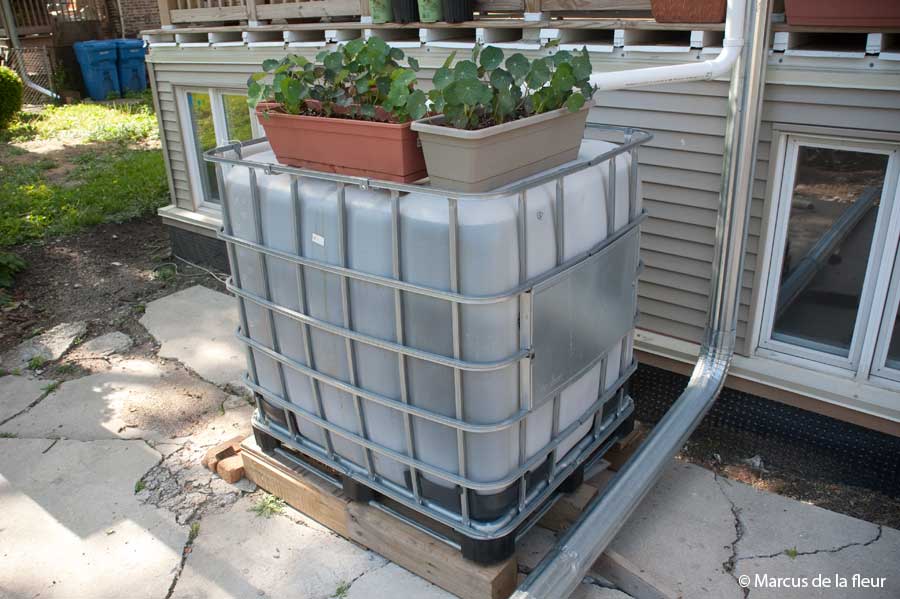 Well, maybe not. I would like to keep using it next season and rather not have it burst because it froze. To protect it from any winter damage, I went through the task of winterizing in early December before freezing temperatures settled in for good.
Come springtime, I'll basically reverse the winterization steps and have it back in operation in no time.
Related posts: